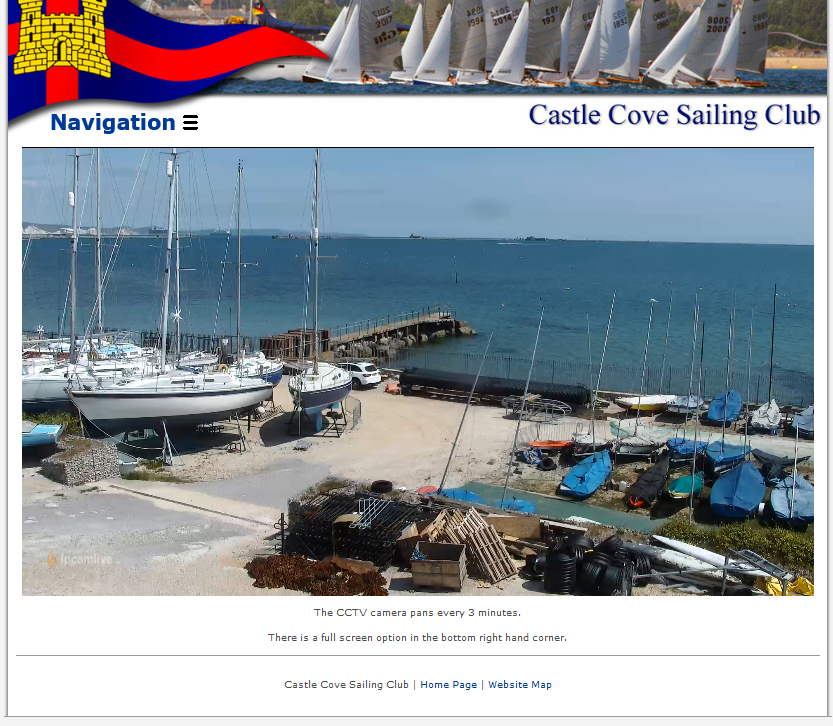 Live Streaming IP Camera's
Ideal for any Clubs, Authorities or Communities who have a need for a Live Streaming Web Camera. The big advantage to our solution is that it doesn't have to be a Stand Alone device, it can still be used as part of a Larger CCTV System, as well as options for Time Lapse, Snap Shot Images & Audio !
We are able to provide a Fully Hosted Package which can be placed on to your own Website with a Mobile Friendly Viewer and a Monthly or Yearly Streaming Subscription Available.
Fixed or PTZ Camera's can be used to provide flexibility for a solution to suit every Environment and Budget. It's a Fantastic tool for Marketing and offering Value to Memberships.
Checking the weather, View Sporting Events, Progress of a Construction Project; the applications are always interesting projects for us to work on !
With many members having to travel from surrounding area's to go Sailing, the Castle Cove Sailing Club wanted members to be able to check the Weather and Sailing Conditions from a page on their own website which was available for Viewing in the Members Area, before making the journey to the Coast. With several hundred members, it would be impractical to give everyone access via a CCTV Viewing App, and would also be more complicated for administration. This solution is easy to deploy on their own website, will work on any Computer, Mobile or Tablet and will handle high traffic of concurrent users if needed.

We specified a PTZ Camera which ordinarily tours across the entire bay every few minutes, unless interupted for Manual Control by an Administrator within the Club. This is part of a Wider Surveillance System installed amongst other Camera's and a Network Video Recorder, so is still used for Security and Monitoring Purposes as well. The 5 Mega Pixel Camera records Full Frame High Definition Video constantly for Security, all stored securely within the Network Video Recorder. We then configure a Lower Resolution 'Sub Stream' to be ported out of the CCTV System for use with the Live Streaming Servers. It's a truly Multi-Purpose tool, which remains Network Secure and gives the club the greatest of Value to all of the Members !